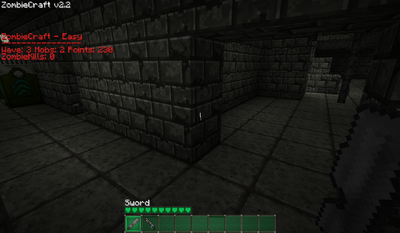 This melee weapon is a common weapon that is not highly regarded in terms of damage or durability. It can only be found in a
Mystery box
and loses it effectiveness after round 14.
Statistics:
Edit
Damage: 4
Ammo Type: Condition
Firing Rate: Punch Speed
Fun Facts
Edit
The weakest melee weapon as of 2.21, your probably better off without this
This was the only melee weapon updated to Zombiecraft 3.
Ad blocker interference detected!
Wikia is a free-to-use site that makes money from advertising. We have a modified experience for viewers using ad blockers

Wikia is not accessible if you've made further modifications. Remove the custom ad blocker rule(s) and the page will load as expected.