"Test Subject #1938-B2sX They are watching you, survive,
Observation Deck is avaible in the ZombieCraft Store for $1.10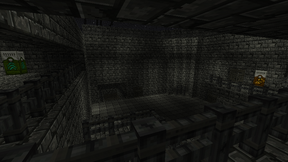 Strategies
Edit
Screenshots
Edit
Information
Edit
Easter Eggs
Edit
- There is an Easter Egg radio in the second room. It is one of the radios from der riese in World at War.
Fun Facts
Edit
This was modzilla's first paid map
This map was the first ever to have power in it.
Ad blocker interference detected!
Wikia is a free-to-use site that makes money from advertising. We have a modified experience for viewers using ad blockers

Wikia is not accessible if you've made further modifications. Remove the custom ad blocker rule(s) and the page will load as expected.