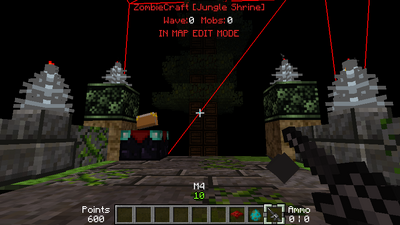 The M4 is an assault rifle from Zombiecraft 3. The weapon is very similar to the AK 47, so close they once shared ammunition.
Damage: 7
Spread: 0.5
Recoil: 2
Cost: 150
Firing Speed:~4 per second
The M4 used to share the same ammo as AK 47, as they are very similar to each other.
Ad blocker interference detected!
Wikia is a free-to-use site that makes money from advertising. We have a modified experience for viewers using ad blockers

Wikia is not accessible if you've made further modifications. Remove the custom ad blocker rule(s) and the page will load as expected.