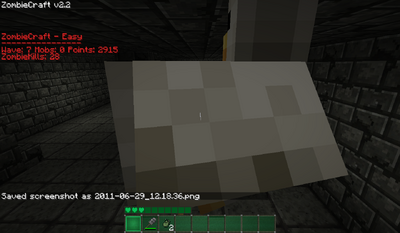 The chicken is a mob which is passive. You can obtain up to 16 chickens when you get the Chicken Gun from the Mystery Box. In the Courtyard map you can obtain the Chicken Gun in the easter egg aswell.
When a chicken is launched, the zombies will direct their flow towards the poultry instead of the player, which allows a quick runaway. Unfortunately, these chickens can only survive one swipe from a zombie, so time is limited after shooting one. Better run!
Ad blocker interference detected!
Wikia is a free-to-use site that makes money from advertising. We have a modified experience for viewers using ad blockers

Wikia is not accessible if you've made further modifications. Remove the custom ad blocker rule(s) and the page will load as expected.